31 Mar 2021
Knife attacks on police officers and homeland security professionals demand effective slash resistant garments
No one expects to go to work and not return home at the end of the day, but for police and homeland security professionals on the front line, knife crime has become a very real threat to personal safety, demanding high quality slash resistant garments. 
On the afternoon of 3rd October 2019, a police employee stabbed six colleagues at the Prefecture of Police in central Paris, killing three officers and an administrative assistant. Though his motives were unclear and terrorism ruled out, the act highlighted rising violence towards French police. In fact, French police unions described such heinous attacks as a leading cause in officers choosing to take their own lives.
Earlier the same year in the UK, a man attacked a police officer with a kitchen knife after calling to report an intruder in his home. In September of last year, another officer  suffered a stab wound to the leg. Fortunately, quick-thinking and comprehensive training meant that, on this occasion, there was no loss of life.
In Canada, just last month (February 2021) a suspect attacked two police officers with a butcher knife while conducting a routine search of a property in Toronto. A sergeant sustained "two serious slash wounds" while a junior officer sustained minor injuries. Both were later treated in hospital.
Knife attacks have played a central role in the rise of violent crime in many countries as a result of gang culture, religious and political extremism, and severe mental ill-health. Local communities are calling out for the police to do more to protect them from rising knife crime, but with resources stretched and violence against police officers increasing at a rapid rate, what can be done to protect the protectors?
We believe that law enforcement professionals who risk their lives on a daily basis deserve the very best personal protection. That is why we have developed Kozane® fabrics to offer high levels of cut, tear, abrasion and puncture resistance ideal for slash resistant garments and accessories including balaclavas, base layers, neck guards and body armour covers. In conjunction with existing body armour, these articles can effectively protect professionals from cuts and lacerations to major blood vessels.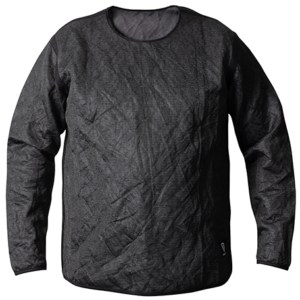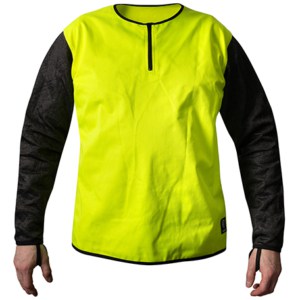 Our fabrics can help to protect vulnerable areas from cuts and lacerations while comfortable and discreet enough for daily wear. In fact, Kozane® Original Double-Sided is a UK HOSDB (Home Office) Slash Resistant Material for Police protective equipment.
If you would like more information about how Kozane® can assist in protecting your frontline staff, contact Kozane® representative Eve Lamb on +44 (0)7599 546 566 / eve.lamb@granberg.no or go to https://www.kozaneprotection.com/applications/military-law-enforcement-security/