Kozane® Terra fabrics were developed in collaboration with motorcycle apparel manufacturers to address the market's need for high-performance as well as lightweight and wearable fabrics, offering outstanding protection compared to conventional clothing. Soft against the skin, breathable and light, they provide the best possible protection against rips and tears should the worst happen. The range includes options varying in weight, colours, and protection levels and can be used to manufacture trousers, tops or gloves, or as protective liners.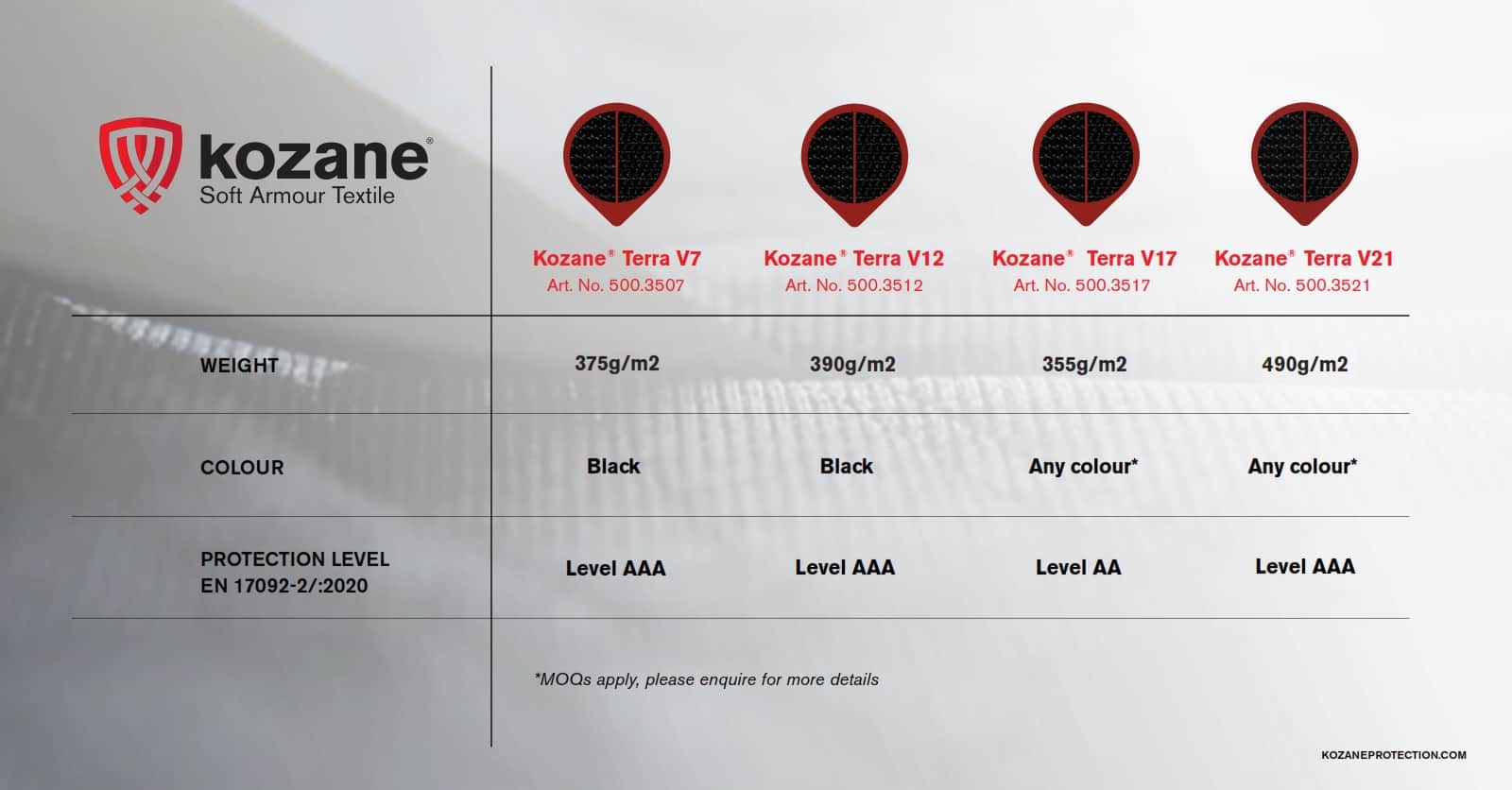 All fabrics have been tested according to the EN 17092-2/: 2020 (EN 17092-1: 2020) Impact Abrasion at 120 km/h, achieving results from AA to AAA.
Other applications can be considered for the Kozane® Terra range of fabrics where extreme durability and wear and tear are needed.